Two of my chairs and table edge looking like new
I really can't remember how long that we have had our outdoor dining set, it has to be at least ten years old.
The table is a glass top with a trimmed metal edge, and the chairs are cloth seats with metal frames. Over the years the weather and wear and tear has taken its toll on our outdoor furniture.
At the end of last summer season, I had all intentions of getting rid of it and buying a new set. After pulling it out the other day and taking a look at it I decided that I could restore this and make it look like new again.
There was some rust on the tables edge and some rust on the chair legs. With a few easy steps and about four hours of my time I have it looking like new.
I used my wire brush to remove all of the rust from the tables edge and the chair legs.
Then I masked off the table with 2" masking tape and newspaper covering the glass top completely on both the top and bottom.
I did the same for the four chairs covering all of the cloth with newspaper.
I am happy with the outcome of this project, I think my outdoor dining set will go on for another few years.
If you don't have an outdoor dining set or you're in the market for a new one, Wafair has many unique options for outdoor living and they offer free shipping.
Some amazing outdoor choices from wayfair
&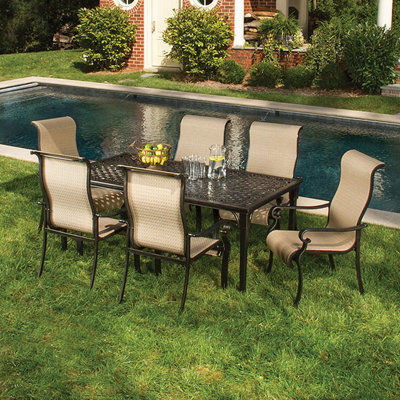 Brigantine 7 Piece Outdoor Dining Set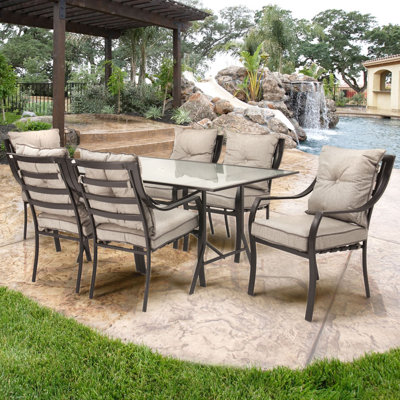 Lavallette 7 Piece Outdoor Dining Set with Cushions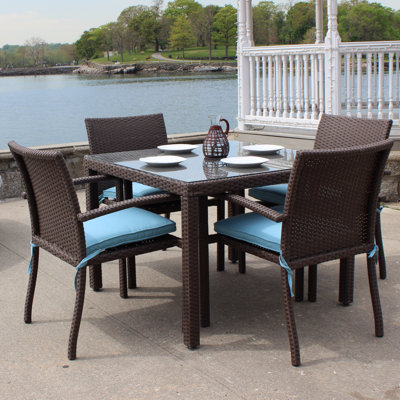 Sonoma Outdoor Wicker 5 Piece Dining Set

Outdoor La Jolla Dining Table Color: Brown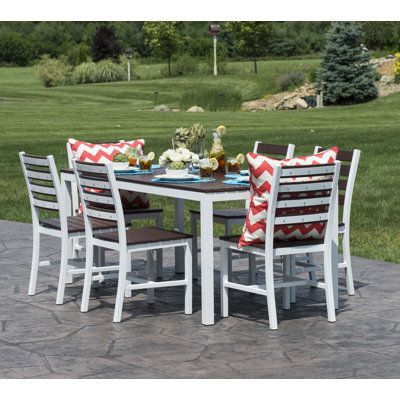 Loft Outdoor Dining Set Frame Finish: Checker Black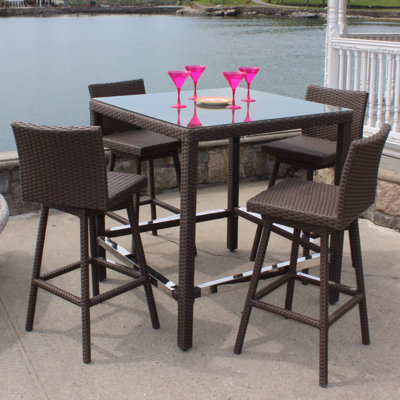 Sonoma Outdoor Wicker Swivel Bar Height 5 Piece Dining Set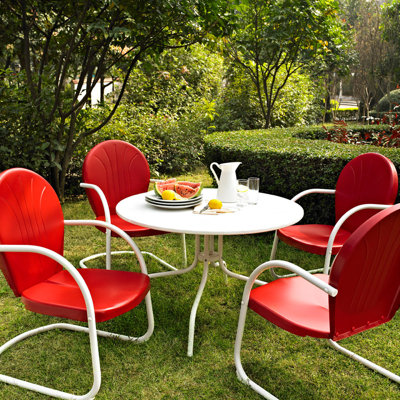 Griffith Metal 5 Piece Outdoor Dining Set Chair Finish: Red

&